The Department of Fisheries will soon establish hatcheries for cold water fishing: Taki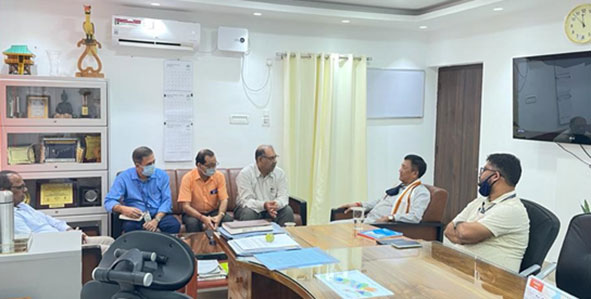 ITANAGAR, September 8: Minister of Agriculture, Horticulture, AH & Vety., DD & Fisheries Tage Taki informed that the Fisheries Department is considering establishing hatcheries for cold water fishing in Mechuka, Ziro, Anini, Tawang and Bomdila , which will contribute to job creation and development in the region. .
He said this during his visit to the NABARD regional office here on Wednesday.
The minister also said that 5,000 trout fry have been collected in Dirang, West Kameng district and introduced for breeding in Palin.
He requested the support of NABARD for the establishment of trout hatcheries in the state and for the establishment of nurseries on available public lands. He is also asking for support for the creation of pig and goat breeding farms.
The general manager of the regional office of NABARD, Partho Saha, in his speech congratulated the minister on the successful launch of the credit-related programs, viz. Atmanirbhar Bagwani Yojana and Atmanirbhar Krishi Yojana and said that "the projects will lead to overall prosperity. "
Saha also informed that the agriculture department is planning to set up nurseries in the state with a corpus amount of Rs 10 crore.
"There is a need to provide the necessary impetus for lending to the livestock and fisheries sectors in the state by introducing programs modeled on the Atmanirbhar programs which have provided substantial subsidies to beneficiaries," said Saha, adding that the development of infrastructure for the agriculture sector can be supported under the RIDF.
Saha further informed the Minister of the ongoing development projects in the state, viz. training in aquaculture in Lohit, training of orange producers in Lepa Rada, tribal development project in Changlang, etc. as well as other initiatives.