Politicians have let go of the pelagic stocks in the northeast Atlantic. Will 244 billion euros change their mind?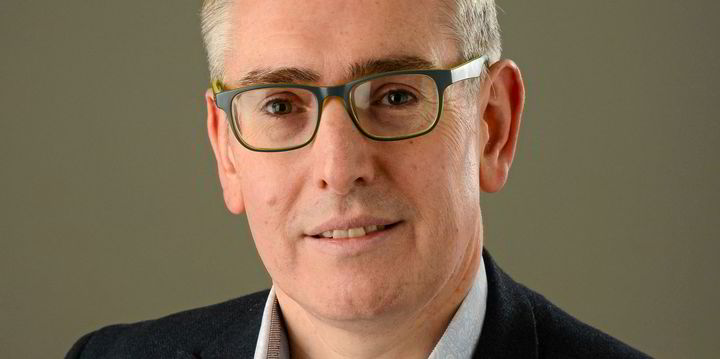 The North-East Atlantic: one of the most observed, valued, understood and "rich" (in every sense of the word) fishing grounds in the world.
The waters of the Northeast Atlantic are home to valuable pelagic species – prized, fished in multi-million dollar boats, sold around the world, and obsessed with scientists adjusting and readjusting complex models to verify exactly how many of these little fish we should catch every year.
Tom Pickerell is the Executive Director of the North Atlantic Pelagic Advocacy Group (NAPA).
Three emblematic species of the North-East Atlantic fishery – the Atlanto-Scandinavian herring, mackerel and blue whiting – have long been considered untouchable "sustainable". Abundant without question. The fisheries for all three stocks held Marine Stewardship Council (MSC) certifications in the recent past – now none of them do.
Coastal states interested in these pelagic fisheries have proven unable to reach collaborative agreements on quota setting, leading to unilateral decisions that derailed sustainability. Total allowable catches (TACs) in these fisheries are currently set at 140 percent of what scientists advise – a huge red flag for the health and abundance of stocks in the short and long term.
So what is wrong with the North East Atlantic that is sounding the alarm bells?
In this painting of little-known overfishing, a new voice is emerging with a call for pragmatism, collaboration and environmental protection: the supply chain.
The article continues under the ad
If no improvement is made, NAPA members will review their individual purchasing decisions.
A group of nearly 50 large-scale processing, retail and other seafood companies, the North Atlantic Pelagic Advocacy Group (NAPA), was formed in 2019 in response to an ongoing dispute. on the allocation of mackerel quotas.
The lack of a long-term management strategy for North East Atlantic mackerel has resulted in the suspension of all MSC mackerel certificates in this region, which has had a significant impact on businesses in the region. supply chains that had publicly committed to sourcing sustainable products for their consumers.
At the end of 2020, blue whiting and Atlanto-Scandinavian herring followed mackerel in losing their MSC certifications – again entirely due to the emerging trend of unilaterally setting quotas above scientific advice.
NAPA's mission is simple: to work together as a group of companies that represent the majority of the pelagic purchasing power of the region and to advocate clearly and unequivocally for long-term sustainable management of North Atlantic mackerel. East, Atlanto-Scandinavian herring and blue whiting.
Since its inception, NAPA has grown steadily and its reach has grown worldwide: we have new members from Japan and Africa among the latest to join the group. NAPA members are directly invested in the responsible and scientific management of these fisheries, and speak with a clarity that comes from a genuine collective need to see these stocks healthy and secure in the long term.
In June of this year, NAPA launched a new version of a traditional fishery improvement program – the NAPA FIP policy – which covers actions to drive sustainable management of North East Atlantic mackerel and Atlanto-Scandinavian herring. NAPA also asked MarinTrust to initiate a breeding program to cover blue whiting.
The objective of these FIPs is to provide a time frame to seek improvement in management thanks to our commercial pressure.
The result of coastal states' inaction in the face of this clear countdown? If no improvement is made, NAPA members will review their individual purchasing decisions. Right now – in the run-up to the crucial Coastal States meeting at the end of October – members are issuing "supply statements" that outline the consequences of failure.
Many factors come into play, worsening the precarious situation of these three pelagic stocks. It has been argued that climate change could alter the spatial distribution of the species.
For example, from 2006 there was a westward migration of mackerel and Iceland and the Faroe Islands increased their mackerel quotas due to increasing availability in their waters. Iceland increased its national quota from 2,000 metric tonnes in the mid-2000s to 130,000 metric tonnes in 2010. The Faroe Islands increased their quota from 25,000 metric tonnes to 150,000 metric tonnes during the same period. As a result, there has been no multilateral quota agreement for mackerel since 2009.
Similar steps have been taken for herring, with Iceland and the Faroe Islands calling for a larger share, and the EU and Norway unwilling to give up a share of the fish they now depend on. As a result, there has been no multilateral agreement on herring quotas since 2012.
In 2006, the EU, Faroe Islands, Iceland and Norway agreed on a long-term management plan, including catch limits and allocations, for blue whiting. The arrangement continued until 2014, when an "ad hoc arrangement" was agreed that deviated from the agreed management plan. No agreement has been reached since then.
This succession of failures – years and years have passed since coastal states were able to reach agreement on how much to fish and on adherence to scientific advice – has led to today: fishing at 140 percent of science advice, and a supply chain that desperately wants to see positive action.
Sustainable fishing not only keeps businesses safe, it ensures that these stocks can feed people around the world for decades to come. It prevents the stocks themselves from being dangerously depleted and protects the delicate balance of the incredibly productive and valuable ecosystem of the North East Atlantic.
There are environmental factors at play, which complicates the picture of the allocation here. But we have the science, we have the data; they are well understood and well modeled stocks. The stakes here are political. With enough political will, coastal state ministers can do something they haven't done since 2018: come to an agreement.
244 billion euros in purchasing power will follow with interest.