Petrolia Derby anglers bring in fish and a turtle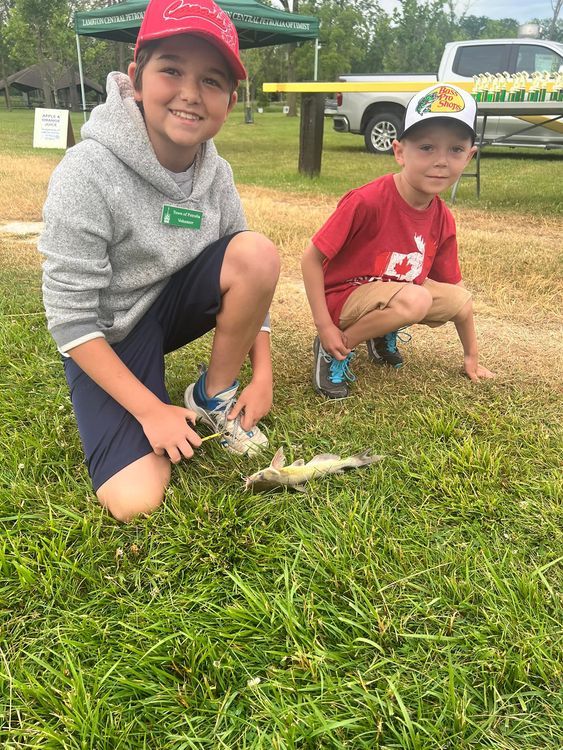 Content of the article
Anglers came from all ages and what they caught in the small lake of Petrolia also varied.
Content of the article
At the town's annual family fishing tournament, 59 children registered to participate and between them they caught 46 fish, all of which were released.
Organizers noted that a turtle was also captured, along with a "stick" and a "tuft of weeds".
Dave Menzies, who is Petrolia's Facilities and Community Services Manager, said, "We really enjoy watching the fish submitted for this event every year. We love this tradition at Petrolia and like to encourage families to get out and go fishing together.
The Outdoorsman, CUPE Local 2393 and the Lambton Central Petrolia Optimist Club helped provide prizes.
The winners were:
Most fish caught – Jadin Vandenberghe (15 fish)
The Smallest Fish – Evelyn Knox (3.75 inch bass)
Non-fish – Jackson Burlingham (one stick)
Fish Saver – Ion Walter
FOUR AND YOUNGER
First Place – Alex Core (Nine Inch Catfish)
FIVE TO SIX YEARS
First Place – Jack Core (26" Carp)
Second place – Keara Johnson (13.25-inch catfish)
Third place – Finley Beveridge (7.5" bass)
SEVEN TO NINE YEARS
First place – Miller Gilliland (15 inch sucker)
Second place – Liam Sooley (9.75-inch catfish)
Third place – Ryan Rice (9.5 inch carp)
TEN TO 12 YEARS
First place – Carter Kedwell (17-inch bass)
Second place – Ava Kedwell (14" bass)
Third place – Beau Taylor (10-inch bass)
13 AND OVER
First place – Hunter Kedwell (28" carp)
Second place – Porter Stec (carp 16 inches)
Third place – Cash Vandenberghe (15-inch sucker)