Local fishermen keep Trevor Smith's memory alive | Community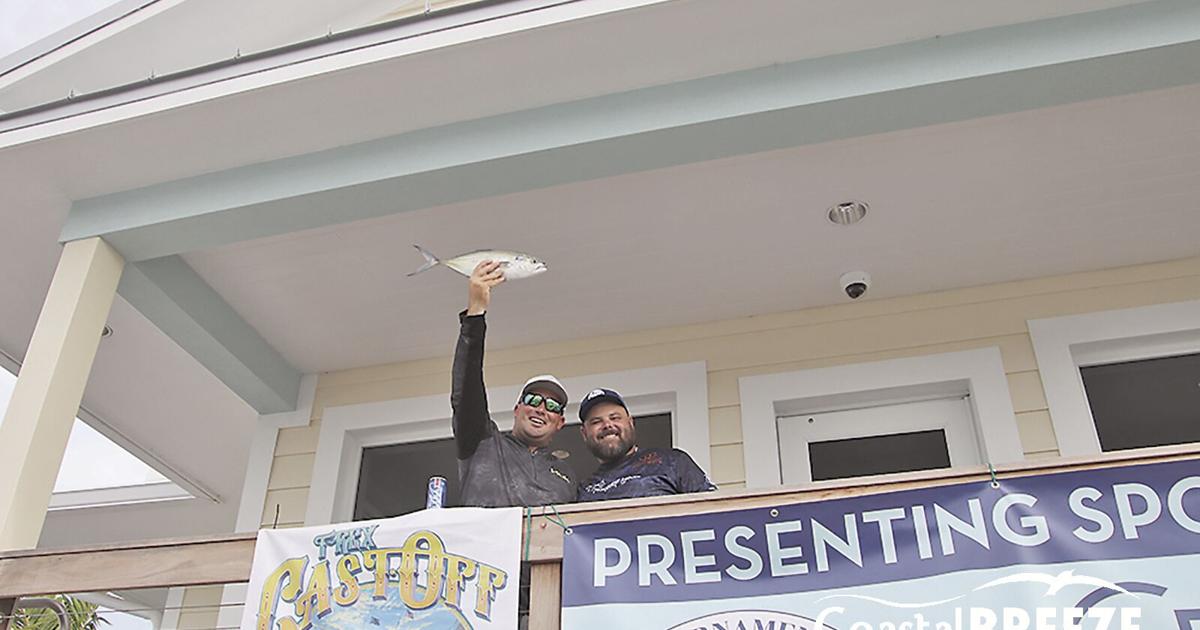 There are times in life when we lose someone special to a senseless act of violence that suddenly, and far too soon, alienates them from their family, friends and community.
Such was the case with Trevor Smith, who was lost to the community of Marco Island on December 2, 2014. Trevor's family and friends were determined that his love of life and giving back to others would continue after his death. dead. They pulled together to create a tribute to the young man to both keep his memory alive and provide support for the community he loved.
As part of this effort, the Trevor Smith Memorial Foundation was established. His main source of funding revolves around Trevor's love of fishing, with the annual T-Rex One Last Cast tournament. With the help of a volunteer Board of Directors, these funds are distributed to organizations promoting child and family services.
This year, the Captains Meeting was held at the Rose Marco River Marina the day before the tournament to provide attendees with updated event rules and a safety briefing. Early Saturday morning, June 11, as the sun began to break through the horizon, eager sailors ventured out into the Gulf of Mexico. They sought out their own special spots where they hoped to catch the best fish that would fetch them a cash prize.
As the 17 boats returned to the Rose Marina docks, friends and family gathered to enjoy some light refreshments. Volunteers from Kretch's Restaurant held the grills while the teams swapped stories and mingled, awaiting the final results. The event was celebrated with music from Gator Nate, who kept everyone entertained throughout the day.
The magic moment had arrived and Trevor's brother, Wes Smith (with help from Gator Nate) announced the winners in the various categories.
The Kolkata (Calcutta) went to the "My Captain" team for a prize of $1,500.

Heaviest Fist went to the "Rock-N-Roll" team at 27.37 pounds. For a prize of $1,500.

Fourth prize went to the "Screamin Seamen" team, weighing in at 36.47 pounds. for $1,500.

Third place went to the "Horse Conch" team, weighing in at 39.72 pounds. for $3,000.

Second place went to the "South-Paw" team, weighing in at 40.34 pounds. for $5,000.

The grand prize went to the "Reel Deal" team, weighing in at 47.02 pounds. for $10,000.
Wes Smith said he wanted to be sure to reach out to everyone who has helped make this event a success since its inception.
"I just can't say enough about all the wonderful people who have come together over the past three years to keep my brother's passion for reaching out and doing for others, as we seek to keep his love for our community and its living memory. My family, Trevor's friends, and everyone else who continues to come forward to help this Foundation and the wonderful work these funds have done in our community represents the spirit that burned within him every day, and we can't thank you enough. said Wes Smith, who, along with his team, was looking forward to catching his breath and relaxing for a few days.
For more information about the Trevor Smith Memorial Foundation, a 501(c)(3) nonprofit corporation, and the T-Rex Tournament, visit https://t-rex1fish2fish.com.