Kayaks, crawfish and Cherokee chefs, oh my! | Community columns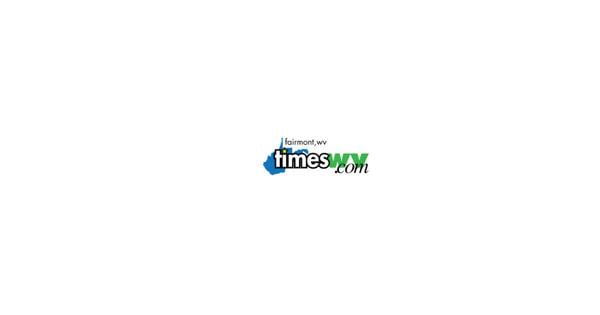 It's the 4th of July, farmers!
As Queen Elizabeth might say, the Colonies have certainly been restless lately. Last week Miss Kasey and I went to Morgantown for a Downton Abbey themed tea party at the Tea Shoppe. While sipping our respective teapots (blue jasmine for her and almond cherry for me), sandwiches, scones and sweets, we were treated to several board games with our colleagues. One game in particular was a true/false test of etiquette in the late 1800s and early 1900s and was quite the topic of conversation between us ladies (and a particularly keen 80-year-old gentleman who was a delight and even arrived in costume).
I think with the topics going around, politically speaking, there's a bit of confusion as to what a woman's place and behavior should be in the face of adversity. It was sobering enough to listen to this advice on manners and etiquette and realize that they were less suggestions and more rules for life, lest a woman be rejected. It's fun spending time with my daughter, especially in this time when she's between a little girl and growing up, but I hope she realizes that not too long ago she would have had a lot of societal constraints and that I teach that she is grateful for all the opportunities she has as a girl in 2022.
Around the city
The Box of Blessings looked a bit empty last weekend, so I grabbed a few cans of soup and some extra snacks we had in the pantry. I've seen people leave out fresh produce from time to time and I think it's a great idea for those who are growing a garden but have a little extra or go berry picking and want to share their harvest. For those of you who don't know, it's located at City Hall on Mill Street, right downtown. I also added a few books to my little library in my front yard on Railroad Street. I noticed the children's books go as fast as I put them out, so if anyone has any they want to put in, feel free. Any overflow, I will send it with the children to put it on the post office shelf. There have been some good titles in there recently as well. I think we need to make a place to donate school supplies in The Comfort Closet to get our kids started this school year. The Knights of Columbus will meet July 6 at 6:30 p.m. in St. Patrick's Parish Hall. Don't forget to pick up Pepperoni Rolls or Mini Pepperoni Rolls at Baker's Nook today. She also has a great hot dog sauce that was a big hit in our concession stands at North Marion football games last fall. Today's special is a 6-inch hot Italian sub or BLT with macaroni salad for $9.
How? How!
It's the week from 4-H camp in Mar-Mac to Mill Fall Road in Farmington. How? How! Campers celebrated a full week of activities and fellowship. They kicked off the week with their first counseling circle at Marion County 4-H Camp since 2019. Wow! Puts into perspective how long these children have been without their camp experiences. Throughout the week, they participate in lessons, crafts, and other activities, as well as special events like a movie night on the green, astronomy activities, and folk dances. The Farmington Motor 75 also came to Camp Mar-Mac to show campers their gear and teach them what it means to volunteer. The kids tried our equipment, used the hose and asked great questions. A big How To this week at Marvelous Camp MarMac 2022 and Cherokee Chief, Miss Franchesca Aloi.
Create it!
The granddaughter of one of my dear Mill Street neighbors is opening a unique business at the Fairmont very soon. Emily Harki Hawkins is the owner of Create! Gift Studio which hosts craft classes for all ages and offers custom gifts on-site at 1506 Pennsylvania Ave., just between Bellview and Rivesville. She has already released her July class list and opened registration. It's a great place for birthdays, girls' night out, bachelorette parties, baby showers, and all of your private party needs. They provide the activity and you provide the rest! Classes are for up to 15 people and range from sign painting, wood thread sewing, children's watercolors, tiered tray sets, wooden embroidery and more things to come. You can view the full list at https://www.creategiftstudio.com/ and they are also on social networks.
past years
Have you heard of the new term "coastal grandma?" It's a term for middle-aged women who love beach things, cookbooks, herb gardens, cashmere cardigans, and a good wide-brimmed hat, among other accessories. The move, as judged, is attributed to an influencer named Lex Nicoleta who says it's about "focusing on the romance in your life and cultivating little moments of happiness – read on your patio or cook in your kitchen". This cultural trend is credited with a revival of vintage names gaining popularity. Classy and traditional names on the list include Elsie, Tillie, Ina, Nancy, Diane, Martha, Nora, Frances, Buffy, Marnie, Julia, Hattie, Rosemary, Eleanor, Meredith and finally, Stephanie. I'd rather meet a little Stephanie as long as they don't spell her name incorrectly.
Birthdays
If you Barrackville students see your teacher (and my sister), Mrs. Samantha Halpenny today, please wish her a very happy 35th birthday! Susie Filius, Rod Jacques, Jaime Robinette Bray, DJ and Domenick Cosco, Janeice Stanley, Daniel Robinson Doinalson, Joseph Latocha, Marlene Lucas, Ashlynn McLain, Jacob Shaver, Avia Napalo, James Dixon, Isaac Roscoe, Tom Sherry are also celebrating this week. , Nicholas Shearer, Kurt Latocha and Diana Kanosky,
Ins and outs
A few new additions to local 4th of July events. Ashley Cortellini will perform on stage at Fairview Town Park at 12:30 p.m. on Monday, July 4. She will play acoustic music with her ukulele and sing covers of great classics, like Patsy Cline. Ashley is a Fairview girl who now lives in Morgantown with her three children and works as a teacher for Monongalia County Schools. Johnny's Ice Cream Shop will host a petting zoo across from the Fairview Library from 11 a.m. to 1 p.m. Papa Joe's Famous Meats had a great first week and they are already changing things up to accommodate their success. Four new dishes are on the menu, holiday ordering options, new opening hours on Wednesdays and let me tell you, I've seen their sandwiches and my goodness! You get what you pay for, guys. Boy Scouts of America Troop 10 is launching a new Cub Scout Pack for ages 5-10 at the Monongah Fire Department. An information meeting is scheduled for Sunday July 10 at 4 p.m. at the fire station. Also on West Fork Road, the new kayak ramp was completed. All aquatic bugs can plant their yaks in these new ramps that are popping up all over Marion County. Farmington has had ours near the bridge for a little while now and it's been used a lot.
School News
Several area teachers are in Orlando this week to attend the Model Schools conference. Looks like they learned a lot and had fun with teachers from across the country. I didn't see if anyone had met Mickey or Minnie Mouse but they were in the right place. North Marion Band and Guard full workouts begin after the holiday weekend. Practices are held in the North Marion High Music Room from 5-8 p.m. July 5-8. If you're interested in sponsoring a football program ad this year, contact a cheerleader or cheerleader parent. A few teachers make "wish lists" of supplies for their classrooms on places like Amazon.co.uk. As the sister of a teacher and someone who has worked in the public school system, I know how nice it is to receive generous donations and student supplies. Supply lists are also posted for classrooms on school websites.
roast chicken
Lil Huskies will be sponsoring a chicken roast (and more) next Sunday, the 10th, at the Farmington Fire Department. Each meal will include your choice of meat and two sides. Accompaniments are green beans, coleslaw or baked beans. You can purchase your meal for $12, also available will be a pulled pork meal for $15 and a rib meal for $25. You can pick up between noon and 2 p.m. To pre-order or for more information, check out their "Idamay Black Diamonds DBA North Marion Lil Huskies" Facebook page.
Final Thoughts
If you're looking for a good book to settle in with that holiday weekend or to hang out on the porch with you in the evening, try this one by Randy Safford. It is titled "An Act of Commemoration and Other Mostly True Historical Stories of West Virginia". He's not a local boy, but his parents were from West Virginia, and he's collected a lot of interesting short stories in this anthology. There are stories of a real widow from the 1906 Monongah mine explosion, a country girl moving to Fairmont during Prohibition, and many more local stories as well as some of the rest of the State. You can get it in paperback or Kindle form for the e-reading crowd. It is also available from the Populore Publishing Company in Morgantown, located at 286 Canfield St. and is a new venture for me. I plan to take Miss Kasey to visit them and pick up a physical copy myself, although I think she wants us to read "Where the Crawdads Sing" before the movie comes out. Did you know that when this book was published in 2018, it made the word crawdad one of the most searched words on the internet. Apparently not everyone knows what a crawdad is. Imagine that! I will be back on duty on Wednesday July 6th, but until then you can reach me by email at [email protected] Have a good and happy 4!