Idaho Fish & Game 'Take Me Fishing' Trailer Arrives at Tommy Robinson Pond June 25 | Idaho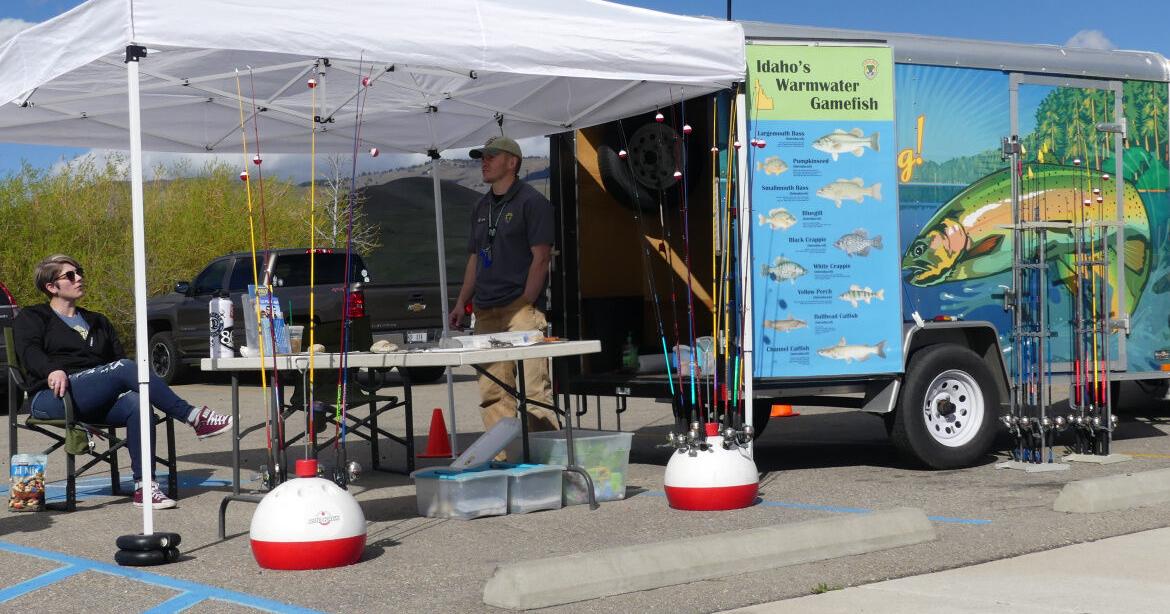 KAMIAH – The Idaho Department of Fish and Game's "Take Me Fishing" trailer will stop at Tommy Robinson Pond in Kamiah this Saturday, June 25, 2022.
Take Me Fishing trailers travel to local ponds across the state and are loaded with rods, tackle, bait and staff from experienced anglers. All budding anglers need to do is show up to a fishing trailer event with the will to learn and, more importantly, the desire to have fun.
The trailer will be at Tommy Robinson Pond from 9:30 a.m. to 1:00 p.m. All gear and bait will be provided, and no license is required to fish while the trailer is on site.
Wrapped in vibrant fish illustrations, they're hard to miss. IDFG staff will help beginners to angling – from casting instructions to hooks. The idea is to make equipment and instruction available to children who do not have a family tradition of fishing.
"The objective is to encourage children to fish" said Evin Oneale, fish and game conservation educator. "We currently have a serious situation across the country where kids aren't getting out as much as they could, and fishing is a great way to introduce kids to the outdoors."
Before and after the event, fishing permits are required for anyone 14 years of age and older.
Tommy Robinson Pond is located on Lawyer Creek Road in Kamiah.