Fishing Day aims to encourage fishermen | Sports features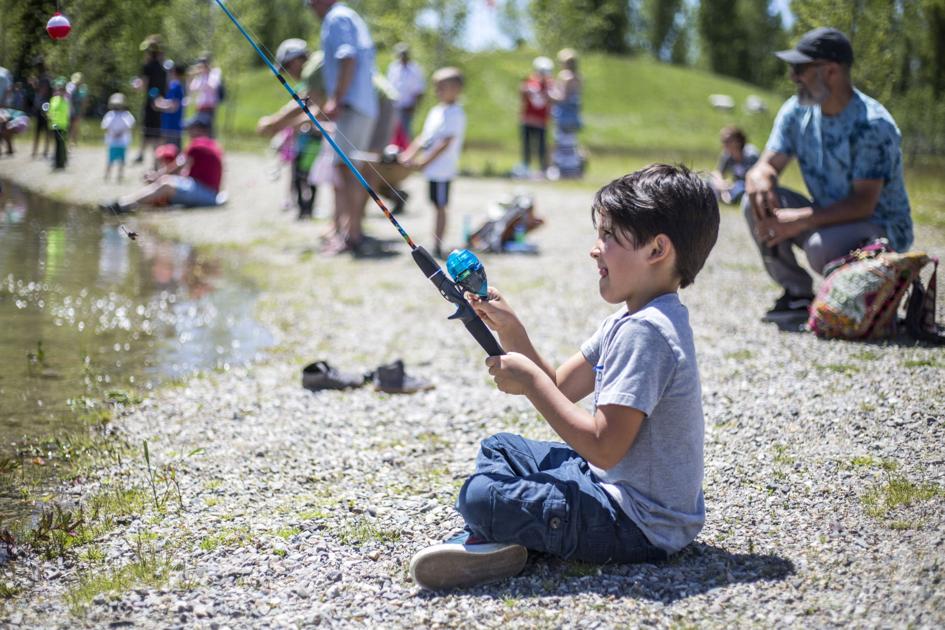 Organizers hope to increase interest in fishing and develop a conservation ethic among a new generation of outdoor enthusiasts during Jackson's annual Kids' Fishing Day.
Children 13 and under are invited to participate in the 30th Annual Kids' Fishing Day on Saturdays at Rendezvous Park near Wilson.
The pond will be stocked, as always, with plenty of Snake River cutthroat trout for young anglers to catch and learn.
"Here on the Snake River and headwaters of the Snake River, we have one of the most intact native cutthroat trout populations," said Jared Baecker, executive director of the Snake River Fund. "By giving families and children the chance to catch these native fish in a place like R Park … I hope this will inspire them to love fish and encourage them to think about how they can participate in their. protection."
For most years, the ponds at R Park are teeming with children and their families learning what species of trout swim in our waters, how to bait a hook and "the joys of being outdoors," Baecker said. .
The event has been scaled down to reflect COVID guidelines.
"We will be there from 10 am to noon, and we will give out fishing rods to the people who come and we will still have… the full set up of a fishing rod." We'll also have worms there and the kids can fish for as long as they want, "said Rob Gipson, regional fish supervisor for the Wyoming Game and Fish Department.
The big difference this year is that there will be no lunch provided, nor hands-on learning sessions for the children. Volunteers will always be on hand to help bait hooks and untangle lines if necessary.
June 5 will also be Gipon's last working day before he retires from the Wyoming Game and Fish Department.
"I can't think of a more fitting last day," Gipson said. "I look forward to it every year so it's a great way out."
"I hope this will make them like fish." – Jared Baecker Snake River Fund