Dan Nielsen: Working the gluteus maximus on the river | Company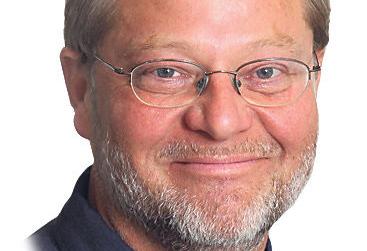 A haughty spirit precedes a fall, according to a verse in Proverbs.
I try not to sound my own horn too often, but there are a few things I take pride in.
I understand topographic maps. I am so thrifty that I wear shoes until sometimes there are holes in the sole. I remember the multiplication tables. And, until this summer, I was quietly confident in my calm water kayaking skills.
My wife and I are relatively new to kayaking, although we each canoeed occasionally early in our lives.
She recounts a week-long college canoe adventure in the Florida swamps.
I once took part in a canoe race on the Thornapple River, in which a high school friend and I finished 36th out of 41. It was a respectable performance considering neither of us had. never raced before and decided to only participate an hour before the start – and had to retrieve a borrowed canoe somewhere. Our racing uniforms were the ragged jeans we wore when we heard about the event.
Fast forward a few decades mostly without a paddle and my wife and I rented kayaks to float a river near Traverse City. We enjoyed the experience. We both enjoyed the improved navigational control afforded by a kayak on a float tube. We have rented kayaks several times on the Crystal, the Betsie, the Jordan.
Then, three years ago, we bought kayaks. She chose a sit-on-top. I chose a sit-in. Both were bargains at outdoor stores at the lower end of the price scale. We were both happy with our selections.
We traded boats once, but she didn't like having her feet inside and I felt less stable aboard her sit-on-top.
Many trips had her tip over once or even twice, so I rarely got wet. I felt sorry for her, but she is still a good sportswoman and just gets back on her kayak with a smile.
I admit I was proud of myself (although I tried not to show it), as I usually went down the river without getting wet. I felt secure and stable inside my sit-in shell. I felt a sense of pride that I seemed to have a better balance than my other half, although I knew part of the difference was her choice of boat style. Pride being what it is, my brain told me that at least a small part of the reason I stayed dry was my innate sense of balance.
Age and back pain over the past year have made us both want more comfortable kayak seats. We started to consider more expensive kayaks that featured seats with supportive backs and higher declared weight capacities, which we thought would result in reassuring stability. Boats with both of these characteristics appear to be sit-on-tops for the most part.
Last fall I spotted a likely candidate for a good price. We bought it in a backyard business from a downtown gentleman. We sold my sit-in. We haven't been kayaking at all in 2020.
The hull color of our latest ship is an odd combination of washed out yellow and dark gray in a random pattern that vaguely reminds me of vomit. It's not as visually pleasing as my old red shell. My wife said she would stay with her robin egg blue boat.
We finally got out on a river – the Platte – this summer. The seat of my new profession is a work of art. My back was comfortable throughout our four hours of paddling, something I had never been able to say before.
But my pride as a paddler, my haughty river spirit, took a tumble.
The new boat feels pretty tippy. Instead of just relaxing and going with the flow of the river, I have to constantly be mindful of the left-to-right weight distribution. My butt, cradled in this incredible seat, has been well trained in an ongoing battle to maintain balance.
At one point, over an almost calm and relaxing body of water, my mind shifted from balance to the beauty of northern Michigan – and I turned around in an instant. At least it's a little easier to get back into a sit-on-top than my old sit-in kayak.
I'm disappointed that my new boat – with a weight capacity of 100 pounds more than my previous boat – is so much easier to overturn than Old Red. But the seat supports wonderfully and my back is happy.
My balance will improve with practice – I hope. And maybe the extra effort required of my glutes will burn calories and help me achieve better fitness to make up for my loss of pride in paddling.