7 Rescued By Coast Guard After Lightning Strikes Boat Off Florida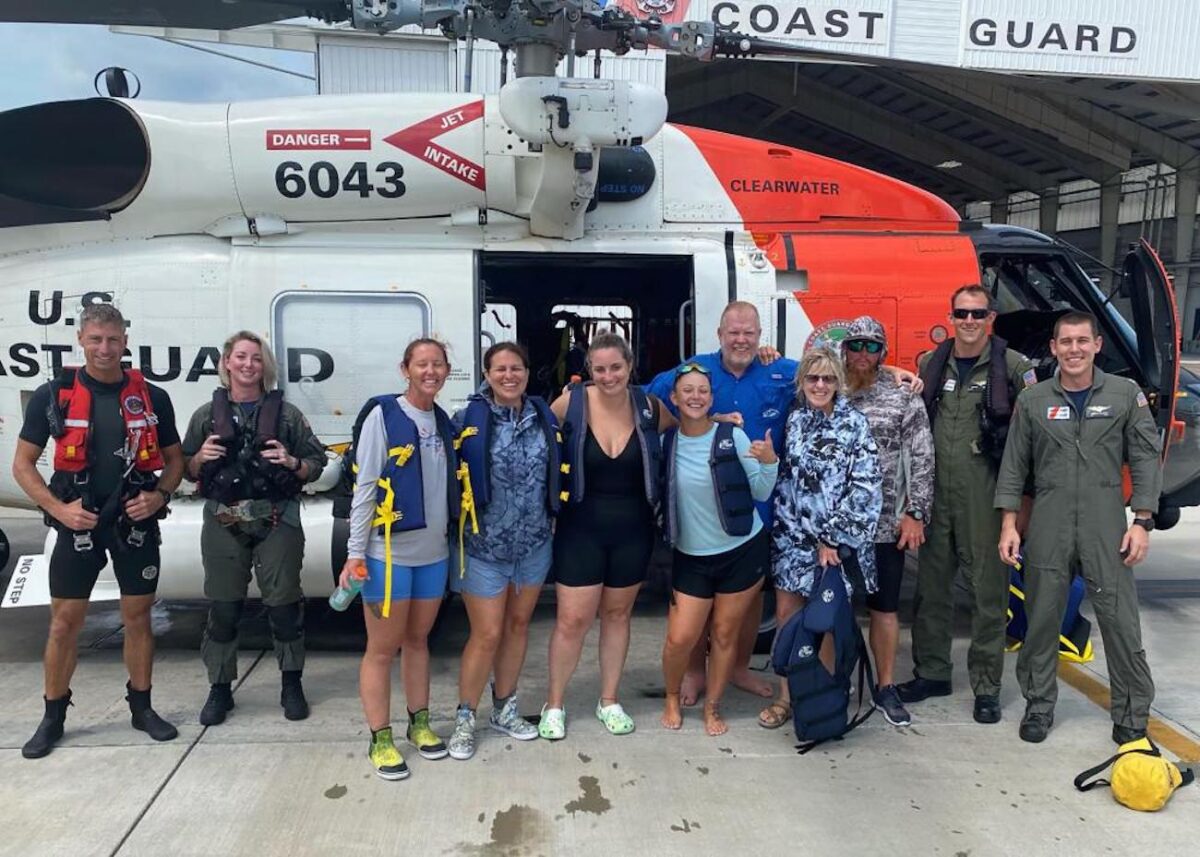 The US Coast Guard rescued seven people after their ship was struck by lightning off Florida.
The incident happened about 100 miles off Clearwater in Pinellas County.
A crew of four from Coast Guard Air Station Clearwater traveled in an MH-60 Jayhawk helicopter to rescue the two men and five women, and brought them to the air station where their family members were waiting.
The search for the boat lasted almost two hours.
According to a press release from the US Coast Guard, the seven people were fortunately in good condition.
The Coast Guard's District Seven Command Center found the vessel in distress after receiving an alert from the vessel's emergency locating radio beacon (EPIRB).
An EPIRB is a portable, battery-powered radio transmitter that works by sending out a continuous radio signal that emergency rescue teams can use to detect people in need of rescue.
#BREAKING USCG Air Station Clearwater rescued 7 people after their boat was hit by lighting 100 mil off #TampaBay. Everyone is fine and reunited with family and friends through the activation of their EPIRB. Learn more @ https://t.co/sINUSheQ9t #EPIRB #lightning #USCG pic.twitter.com/08SCd6WKoq

— USCGSoutheast (@USCGSoutheast) June 26, 2022
The command center managed to contact the shipowner's wife, who said her husband and others on board were participating in a fishing derby. The ship was 39 feet long.
Boat owner Glenn Rumer said lightning completely destroyed the boat in a direct hit.
"The stabilizer that was hit shattered and was on fire when it landed," he told NBC's TODAY show. "The motors, the electricity, everything went out. We were completely dead in the water.
Lt. David McKinley, a Coast Guard pilot, said in a statement that thunderstorms are "regularly encountered" in waters around Florida and "can pose a significant hazard to boaters."
"Fortunately the boaters in this case were well prepared with all the necessary safety equipment including an EPIRB, flares and a marine [Very High Frequenc] VHF radio to ensure quick and efficient rescue.
Rumer separately told FOX13 Tampa that this was his first time using the EPIRB after more than 40 years of experience on the water. "It worked when it was supposed to," he told the outlet.
He added that his friend Josh was struck by lightning. "The electricity from the lightning went through him and caused him to pass out and go to the ground," Rumer said, but noted that his friend got up immediately after the strike.
The boat was towed to shore.